Onancock International Films
2nd Thursdays for almost 10 years
Onancock International Films has made the Roseland Theatre the place to be on the second Thursday of the month for over nine years. If the crowds on the Eastern Shore of Virginia are any indication, this tradition will continue. Attendance is strong with well over a hundred loyal movie fans and new faces at every movie.
Onancock International Films is a non-profit group of movie lovers. Kitty Croke, Teri Betz and Tim Croke research and choose films from around the world that will entertain the Eastern Shore. The key is a variety of cultures as well as a mix of comedy, romance and more serious films.
While the challenge to help the Roseland Theatre go digital is great, Onancock International Films is looking forward to continuing the tradition at 8 PM on the second Thursday of the month.
August 13th, come see "Bella Martha", a German/Italian film.  This movie is a wonderful mix of comedy, drama, romance, music and our favorite, food. Chef Martha Klein is the supreme ruler of the kitchen but not of her personal life until a headstrong 8 year old and an Italian chef force her to fundamentally change.
Great food scenes, good story, real characters.
<![if !vml]>
<![endif]>
Tickets for individual films may be purchased at the door on the night of the film for $7.50 per person.
See you at the movies!
<![if !vml]>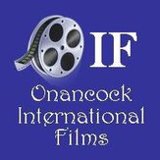 <![endif]>
For More Information, Contact Kitty Croke (757) 787-5687.
Roseland Theatre
www.roselandonancock.com
Onancock Theatre Corporation, 48 Market Street, PO Box 178, Onancock, VA 23417