Onancock International Films
2nd Thursdays for 15 years
Onancock International Films has made the Roseland Theatre the place to be on the second Thursday of the month for fifteen years. If the crowds on the Eastern Shore of Virginia are any indication, this tradition will continue. Attendance is strong with well over a hundred loyal movie fans and new faces at every movie.
†
Onancock International Films is a non-profit group of movie lovers. Kitty Croke, Teri Betz and Tim Croke research and choose films from around the world that will entertain the Eastern Shore. The key is a variety of cultures as well as a mix of comedy, romance and more serious films.
Tickets for individual films may be purchased at the door on the night of the film for $8.00 per person.† Season tickets are available for the season at the Book Bin or at the theatre on the night of the movie.
SHOWTIME 7:00 PM
It's beginning to feel a lot like Christmas so kick off the holidays with a classic movie from the simpler world of 1983. A Christmas Story follows 9-year-old Ralphie, who spends most of his time dodging a bully and dreaming of his ideal Christmas gift, a "Red Ryder air rifle." †Often at odds with his cranky dad but comforted by his doting mother, Ralphie struggles to make it to Christmas Day with his glasses and his hopes intact.
Thanks to United Way of the Eastern Shore, the Roseland Theatre, and RCECís generous donors, A Christmas Story is free, including popcorn, soda and candy canes.
Donít miss this chance to see A Christmas Story on the big screen at the Roseland Theatre in Onancock on Thursday, December 8th at 7 PM or Sunday, December 11th at 2:30 PM. Doors will open 45 minutes before the show. Start your holidays believing in happy endings. And itís free.
See you at the movies!
<![if !vml]>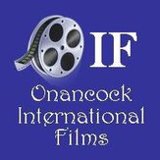 <![endif]>
For More Information, Contact Kitty Croke (757) 710-8135.
Roseland Theatre
www.roselandonancock.com
Onancock Theatre Corporation, 48 Market Street, PO Box 178, Onancock, VA 23417